Contact Us
Stephen has been working in the retail butcher industry for over 47 years. Inspired by his father's family business in Ayr, North Qld, Stephen commenced Courtney's Quality Meat at Graceville in 1990. His Italian Heritage has influenced his sausage production using authentic family recipes. Ask him for a quote to cater for your next party or function, he's very accurate!
Visit the shop:
Graceville Riverside Village
158 Graceville Ave, Graceville 4075
Call us to order: 07 3379 7560
Email us your order: courtneyqmeat@gmail.com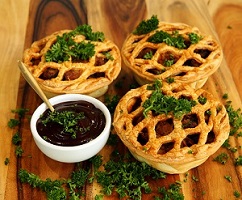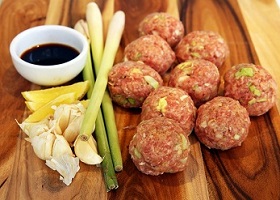 Produce is turned over daily with delivery of chicken and other fresh meat products each morning. The Quality is guaranteed and pricing is very competitive. We cater to Schools, Hotels, Nursing Homes & for small and large functions. Our crumbed lines are of the best quality cuts, chicken tenderloins, veal, lamb cutlets, veal & rump. The meat is thicker than the crumbs!