Courtney's Quality Meat carry a wide range of products to suit a variety of budgets and tastes. A selection of our current meat specials are included here. Please contact us for more information on products, current promotions and specials.
Courtneys Quality Meat Regular Specials
Certified Angus Rump
M.S.A. Certified Rump
Rib Fillet
Eye Fillet
Whole Rumps
Whole Rib Fillets
Organic fresh beef mince
Lean Beef Mince
2kg Diced Beef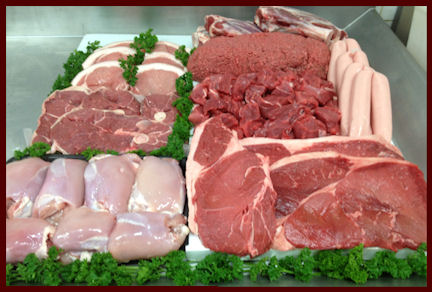 $125 Winter Pack
1kg Export Rump
1kg BBQ Lamb Chops
1kg Lean Beef Mince
1kg Chicken Thighs
1kg Diced Beef
4 Lamb Shanks
1kg Pork Chops
1kg BBQ Snags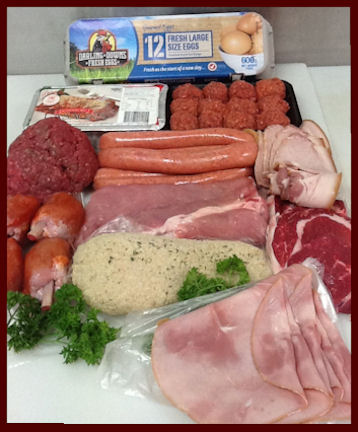 $70 Kiddies Pack
2 Chicken Kievs
500g Meaty Pork Ribs
12 Mini Meatballs
2 Chicken & Ham Pillows
2 Slices Rib Fillet (burgers)
300g Sliced Ham
6 Bacon Rashers
500g Lean Beef Mince
6 BBQ Snags
1 dozen Eggs
(12 meals for 2 children)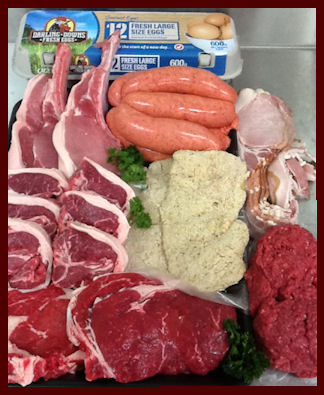 $70 Connoisseurs Pack
2 large Premium Rib Eye Steak
2 large Premium Pork Cutlets
6 Beef Breakfast Snags
6 Lamb Loin Chops
2 Large Crumbed Chicken Breast
500g Lean Beef Mince
6 slices of Bacon
1 dozen Eggs
(7 meals for 2 or 1 Healthy Eater)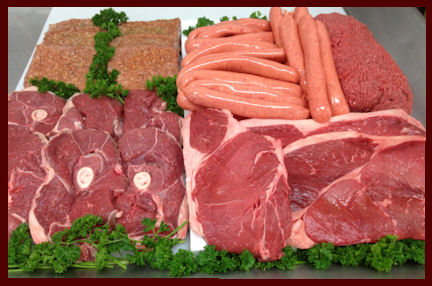 $110 Budget Pack
1kg Export Rump
1kg BBQ Lamb Chops
1kg Lean Beef Mince
1kg Pork Chops
1kg Chicken Thighs
1kg Courtney's Burgers
1kg BBQ Snags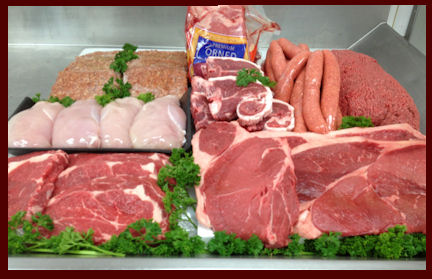 $130 Gourmet Pack
1kg Lean Beef Mince
1kg Gourmet Snags
1kg Export Rump
1kg Lamb Loin Chops
1kg Rib Eye Fillet
1kg Chicken Breast
1kg Courtney's Burgers
1.5kg Roast/Corned Beef
Save $25!
$105 Meatlover's Pack
1kg Premium Rib Eye Fillet
1kg Angus Rump
1kg Steve's A-grade T-Bone
1kg Breakfast Snags
1kg Courtney's Burgers
1 Family Chunky Beef Pie
(20 x 250g serves or 1 Chunky Beef Pie to yourself)
$120 Grass-fed Beef and Lamb and Free-range Chicken Mix Pack
1kg Lean Beef Mince
1kg Diced Beef
1kg Rump
1kg Lamb Loin Chops
1kg Chicken Breast Fillet
1kg Grain-free Sausages (chicken, beef or pork)
1kg Chicken Mince or Chicken Thighs
$70 Variety Pack
Choose 5 products, if you pick snags, we'll increase roast to 1.2kg's.
1kg Pork Loin Chops
1kg Lamb Chump Chops
750g Chicken Breast Fillet
1kg Chicken Thigh Fillets
1kg bbq Sausages
750g Export Rump
1kg Lean Beef Mince
1kg lean Pork Mince
1kg Roast Beef
1kg Roast Pork
Regular Specials
Courtney's Quality meat has a regular special! Very lean, fresh daily beef mince - No additives!

2kg of Lean Beef Mince $25

2kg export rump $38

2kg diced beef $26

2kg gourmet sausages (chicken, pork, beef) $30

2kg B.B.Q pork sausages $25
Quotes for whole, sides & quarters of Beef, Pork, Lamb etc can be acquired with a phone call to Stephen on 07 3379 7560, or email courtneyqmeat@gmail.com.

Organic, Grass-fed Special mince & grass fed & free range mixed Pack information is on our contact page.